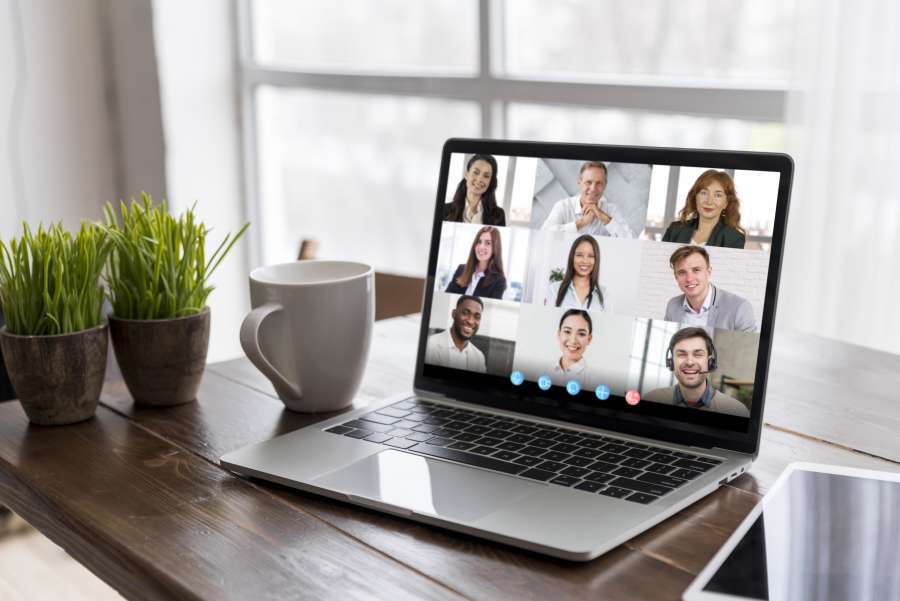 Learn in the comfort of your own choosing with our live and online
Certified Scrum Master
and
Product Owner
classes! We have built an extremely immersive and engaging online class format using a variety of tools that will not only give you the skills needed to pass the exams on your first try, but you'll be prepared to help your organization successfully transition to Scrum!
Impactful Training
Our training courses that go beyond the book, providing far more than what you can learn by browsing the internet or skimming the latest agile literature. Our
Certified Scrum Master
,
Certified Scrum Product Owner
offer participants trusted, tried and true methods for leading a Scrum project.
Choose from standard training and custom curriculum training courses to suit your company objectives and needs. We will work with you to come up with the best solution to meet your needs, which sometimes is the less expensive solution.
Compassionate Coaching
Sometimes research and training just aren't enough. Often, especially with a methodology like Scrum that seems simple but takes years to perfect, organizations need someone to come to them, see how they work, and guide them through the obstacles and trouble spots.
We use coaching to support you through the adoption of new practices. We work hand in hand with project teams in the role of a player-coach. We work on your schedule that can vary from intensive to light.
Experienced Consulting
We provide expert software consulting services. A typical consulting engagement starts off by identifying the need. Why? Too often companies ask for services without understanding why they need them. This is not a recipe for success, for us or for you.
We will do our due diligence with you, providing you options that we believe will put you on the path to success – even if this path does not include us. We do this because we believe it is more important that you are successful than it is for us to make a quick buck. That is just not part of our values.
I attended Mitch's Scrum Master Course in Oporto. For the first time in many years I had a course that exceed my expectations both in knowledge I got, and quality of the speaker.Mitch is a great speaker that knows how to get the audience engaged and involved on the learning process. He's mastery of Agile methodologies is outstanding.Definitely the best investment on education I made. Just hope to have more opportunities to learn from him.
Imagine you've just accepted the Scrum Master position at AnySize Corporation. Today, you meet your team. In this meeting sits your team, the product owner, and maybe a few unexpected stakeholders. Could you manage this? Do you have the confidence to step up to the table and establish your position on the project?Mr. Lacey's Scrum Master training program provides that level of confidence; the right setting, the right hands-on activities, the right materials, and even the right types of unexpected questions. Keep in mind, this 2-day class includes all forms of project obstacles. As a Scrum Master (in training), it is important to bump into those before you walk into that first meeting.Professionally presented, well worth the personal or business investment, and (with a smile) very entertaining. As an IT professional for nearly 16 years, this certification caused my resume to be actively noticed the next day in a highly competitive market. The interviews are already scheduled.Thinking about registering? Remove the 'doubt' impediment and invest in your career or your employee(s) professional growth. Best of Luck. … And Mitch, thank you. Your course pays for itself quickly.
Mitch ran an agile session at Microsoft during our Devops Transformation that I attended and which I have since had 5 of my directs attend. He was clearly very knowledgeable about the subject and was able to transfer this knowledge to my team. Mitch had an easy but structured instructor style which ensure a laid back class room environment while driving the knowledge across.I appreciated the examples he used and his ability to relate to individuals who were transitioning from standard waterfall and SDLC project delivery mechanisms to Agile. His examples were spot on and resonated with me and the rest of the class, he was able to espouse agile tenets while applying common sense as needed for real life scenarios. This ability to personalize this class and its content makes it easier to understand the subject matter. I would recommend Mitch as an agile coach any time.
I attended the 2 day Scrum course conducted by Mitch, and it was an excellent experience! Mitch delivered a fantastic course utilizing his vast experience in implementing Agile philosophies and Scrum methodologies. He maintains a very high level of engagement with his timely examples from real-world, wonderful analogies and the fun filled practical exercises. I strongly recommend Mitch!