Certified Scrum Product Owner Training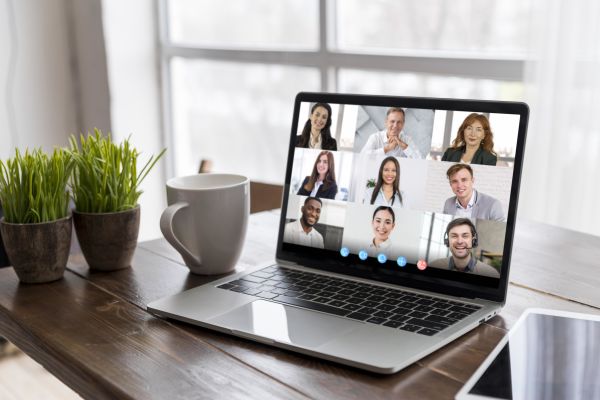 Our Live Online Certified Scrum Product Owner Training introduces the concepts of agile product management using the Scrum methodology. Our training will provide you the tools, techniques, and most importantly, the understanding needed to be an effective Scrum Product Owner inside of an agile organization. You will learn multiple techniques for managing a product backlog, how to build a story map, tips and tricks for getting stakeholders and customers aligned, and more.
Upcoming Courses
Upcoming Courses
There's nothing scheduled for this class type right now. Check out our other options.
How it Works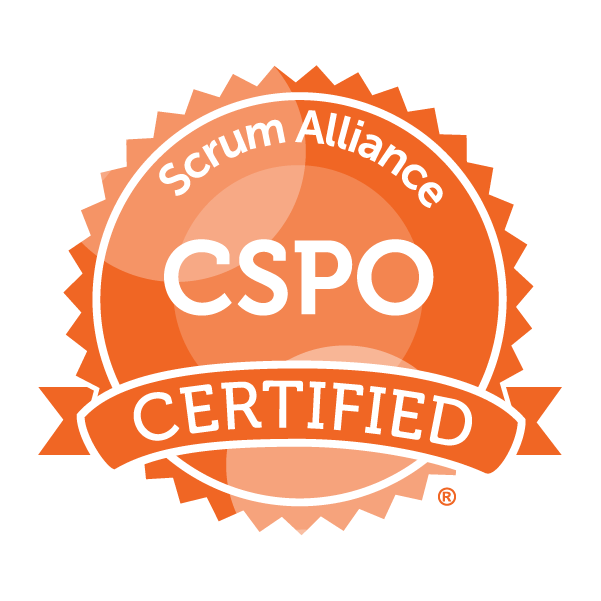 Our Scrum Alliance Certified Scrum Training provides you the best of our live Certified Scrum Master and Certified Scrum Product Owner classes in an interactive, engaging online format.
Our training classes are structured to maximize learning while offering time for deeper issues that are often overlooked in other training options.
Live and engaging discussions and team exercises utilizing Zoom, Mural and Mentimeter.

About three hours of recorded video to watch before the course, allowing for interactive and engaging live sessions, free of put-you-to-sleep lecture

Concise, three-to-seven question quizzes after each video module to help you retain what you've learned.
At course completion, you will be eligible for your Scrum Alliance Certified Scrum Product Owner Certificate.
What You Get
All testing and certification fees are covered in our training cost. There are no hidden fees or surprises with our training options.

Continued (lifetime) access to the online training materials. You can come back anytime for a quick refresher.
You'll get an electronic copy of the course slides, plus the outputs of all exercises, allowing you to refer to expanded learning materials for years to come.
We offer Alumni only events, such as Lean Coffee, Ask Me Anything sessions, and more. Your continued education is part of all of our live and online classes.
Each live and online Scrum class offers quizzes to help reinforce what you've learned in the videos and to track your progress.
Course Outline
Overview of Scrum - We will review the Scrum framework, expanding on all elements of the framework.

The Product Backlog - The Product Backlog is the key to any successful Scrum team. We will explore what comprises a good Product Backlog, techniques for managing it, and what happens when it goes unattended.

Stocking the Product Backlog - What elements make a good Product Backlog? What do we do with our users, and how do we handle technical stories? We go deep with ways to build a great product backlog to ensure a successful project.

Prioritizing the Product Backlog - Having a prioritized Product Backlog is key if the team is to ensure their project is not in the 52% of projects that fail objectives. We will look at steps that can be used to ensure a prioritized backlog.

Product Owner Responsibilities & Traits - Who can be Product Owner? Is it the Product or Project manager? We will expand on what the role of the Product Owner is and elements of great Product Owners worldwide.

Release Planning & Management - Knowing when things should be done is key. Knowing how to figure this out is essential to a successful project. We explore estimation units and the various levels of planning used in agile projects.
Customer Testimonials
A sincere thank you to Mitch for a great ScrumMaster class. I really enjoyed the scenarios, the exercises, the format, and the lively discussions. I recommend a class with Mitch, as he is a great instructor and brings real-world experience to the subject matter.
I had the pleasure of attending the ScrumMaster Course taught by Mitch. He managed to keep the students engaged during the whole course by never spending too much time just lecturing and providing fun exercises that really shine a light on why you should be doing Scrum. While I still am on the early stages of my career, the course will certainly push me to adopt Scrum whenever I can, and I am looking forward to bring new ideas to the workplace.
Just finished a two day Certified ScrumMaster Course taught by Mitch Lacey and passed the ScrumMaster certification test on the first try. Mitch skillfully blended facts, exercises, and real world stories to help me understand scrum on a practical level–and prepare me to pass the test. And the best thing is I learned things that will help me work with my team to make them more effective. His methods help to ingrain what you've learned, as opposed to other courses where the knowledge you gain is fleeting. Highly recommend Mitch and the course.
I recently attended Mitch's ScrumMaster course, and I was very pleased. I've had very poor experiences in similar classes in the past, so I had pretty low expectations going in. Not only did Mitch exceeded my expectations, he blew them away. The exercises and training were immediately applicable to my work, and he did a fantastic job of presenting the material and keeping the class engaged. Mitch is one of those people that even if you don't agree with him, you can still have a fun and production conversation where each side ends up a little bit more enlightened. I would happily recommend Mitch as an instructor in the future.
What it's Like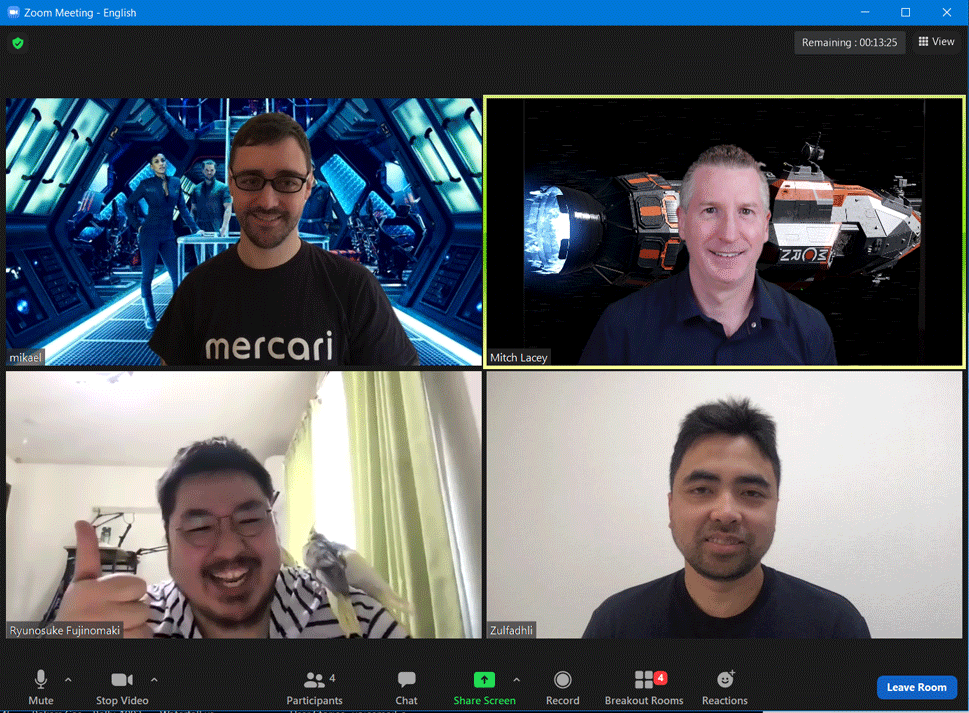 In short, our Scrum training classes are fun! You will be engaged in a way that will make you forget you're on a video call and think you're in the room with everyone else.
Our training classes are structured to maximize learning while offering time for deeper issues that are often overlooked in other training options.
PDU and SEU Credits
You can receive

15 PMI PDUs

for this course, which can be applied towards the 21 required to be a ACT, or to maintain any other PMI certification.

This course counts as

16 SEUs

(

Scrum Educational Units

) towards your CSP designation within the Scrum Alliance.
Upcoming Courses
Do You Have a Question?
Sometimes things come up, we understand that. If you need to cancel your course, you have two options

If the course start time is 14 days or more, you may apply your course registration fee towards another upcoming class for use within one year of the original class date. If we do not offer another course in that time, a full refund will be given minus any applicable fees. You may request a full refund if it is within 14 days of course start date

For cancellations that are within the 14-day start time of the course and a full refund is requested, a $200 fee will be applied to partially cover committed expenses.

We strive to deliver the highest quality learning experience in the industry. To accomplish this, we offer the following for this course:

A two-year membership to the Scrum Alliance, a $100 value

A PDF, color copy of the course materials, plus all class exercise materials

Certified Scrum Product Owner (CSPO) designation

Complimentary access to Agile Mentors website for six months

Exclusive Alumni Ask Me Anything sessions with Mitch Lacey, about eight per year

You can receive 15 PMI PDUs for this course, which can be applied towards the 21 required to be a ACT, or to maintain any other PMI certification.

PDU records management is the responsibility of the credential holder. Please refer to the handbook for your certification to determine the credential PDU requirements.
Our family run business is 90% referral based, so quality is very important. We are proud to offer a no-questions-asked full money back guarantee. Simply contact us within 30 days of your training completion date for a full refund of your course registration fee, no questions asked.