Certified Scrum Master Training — In Person
COVID-19 UPDATE: All in person classes are currently suspended until it is safe for us to meet in person again. Please check out our Live & Online CSM option.

Our Certified Scrum Master Training introduces the concepts of Agile project leadership using the Scrum methodology. You will leave our training with a deep understanding the core values and principles of Scrum and Agile, the roles in Scrum, how to plan and run Sprint Planning meetings, Daily Scrum meetings, Sprint Reviews, Sprint Retrospectives, and more.
The course format consists of multiple lecture topics, group exercises, and group discussion. Ample time will be devoted to an analysis of the "real-world" industry experiences of the ScrumMaster Course instructor based on case study examples and his experience managing Agile projects and coaching Scrum teams.
At the end of this course, successful participants will be eligible to take the Scrum Alliance Certified ScrumMaster exam, a multiple-choice online test that starts you on your journey to a successful transformation. Additionally, you will receive a complimentary two-year membership to the Scrum Alliance, which provides you discounts to Scrum Gatherings, allows you access to member-only content such as past Gathering videos, and more.
The Scrum Field Guide
For a limited time, attendees of the Certified ScrumMaster class will receive a free copy of Mitch Lacey's book, The Scrum Field Guide: Agile Advice for Your First Year.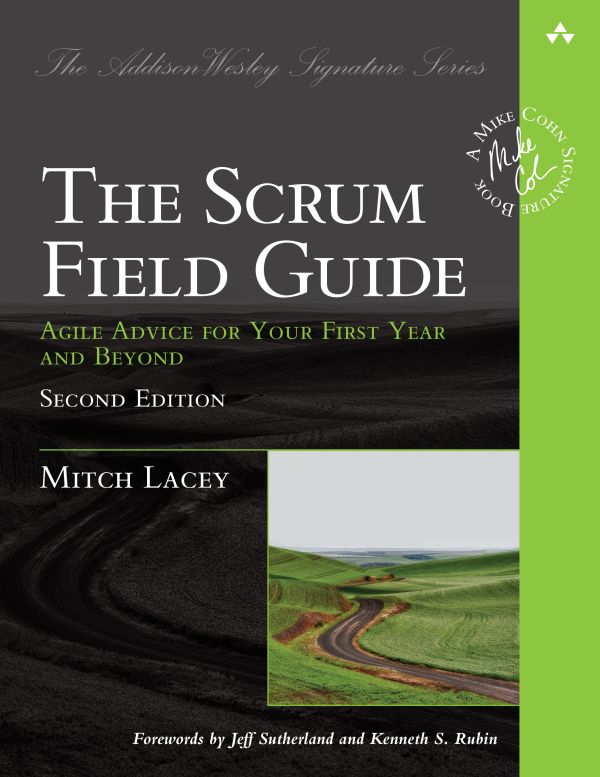 Course Outline
Overview of Agile - Gain a deep understanding of how the Agile Manifesto came about, when and when not to use agile methods and what it means to be an agile team.
Roles in Scrum - What is the job of the ScrumMaster? How about the Product Owner and the Team? Learn deep insights into these roles and how they work collaboratively together.
The Impacts of Multitasking - We take a journey through the world of multitasking to really understand the negative impacts it brings to teams.
The Product Backlog - The Product Backlog is the key to any successful Scrum team. We will explore what comprises a good Product Backlog, techniques for managing it and what happens when it goes unattended.
Sprinting - In this part of the course, we dive deep into the components of a well assembled Sprint Backlog, what it really means to be done, abnormal terminations and how to decide on Sprint length.
Release Planning - Release planning is a core component of good project management. This does not change with Scrum. We will explore how to build a release plan and estimate when the work will be delivered.
Scaling Scrum to the Enterprise - Not all teams are in the same office, let alone the same building. We will look at how companies have successfully scaled Scrum to work in the enterprise.
Exam Information
After participating in one of our two-day Certified ScrumMaster courses, the final step in becoming a Certified Scrum Master is to pass an exam. The exam is taken online. You do not need to go to a testing facility.
ScrumMaster Exam Availability
The exam is not proctored, and it is not part of the course. You can take the exam any time after the course, within 90-days of course completion.
We will submit your first and last name, as well as your email address, to the Scrum Alliance, which is the certifying organization. Normally within a day of completing the course, you will receive an email from the Scrum Alliance.
That email will include a link to create your login credentials on the Scrum Alliance website. After doing that, you can take the online exam.
The exam has 50 questions. You will have one hour to complete the exam. The passing score is 74% or 37 correct answers. There are currently four versions of the exam so the exam you see may differ from those others receive but all are targeted to have questions of the same difficulty. Everything you need to know to pass the exam is covered during our Scrum Master course. You will be able to refer to your course handout, the Scrum Guide, and any notes you took during the course.
ScrumMaster Exam Time Limit
There is a one-hour time limit on taking the exam. If you accidentally close the window, you can reopen it immediately. If you lose internet connection or lose access to the test for an extended period of time, then you may need to reach out to support@scrumalliance.org to have a new test set up.
ScrumMaster Exam Results
Yes, immediately after submitting your answers, you will be told if you passed. Additionally, you will have the ability to see which questions you answered incorrectly (but not the correct answer).
If You Don't Pass the First Time…
If you don't pass the exam on the first attempt, you can take the exam a second time at no charge. If you don't pass the second time, you can attempt the exam again. However, the Scrum Alliance does charge $25 per attempt for third and subsequent attempts.
Participants in our courses have a 99% first-time pass rate.
Practice Exam
The Scrum Alliance does not provide a practice exam.
Who Should Attend
The course target is software development teams, including program and project managers, analysts, developers, testers, team leads and managers or someone looking to adopt Scrum or learn more about it. People from a wide range of industries have attended this course as it covers the core fundamentals of Scrum and agile development. it is not uncommon to have people from financial companies sitting next to people who work in healthcare, telecom or government.
Regardless of your industry or role at your company, you will leave this course with a solid understanding and knowledge on the values and principles that Scrum and agile convey, as well as how to run an effective Scrum team. The course contains a wide range of interactive exercises and group discussion, giving you the tools necessary for success on your first sprint.
Professional Development Units (PDU's)
Mitch Lacey & Associates is a PMI Registered Educational Provider (provider ID 3383). This course provides 15 PDU's that may be applied towards most PMI certifications, including two of the most common:
PDU records management is the responsibility of the credential holder. Please refer to the handbook for your certification to determine the credential PDU requirements.
This Course Includes
We strive to deliver the highest-quality learning experience in the industry. To accomplish this, we offer the following for this course:
Eligibility to sit for the Certified ScrumMaster exam, leading to Scrum Alliance Certified ScrumMaster recognition
Light morning breakfast, mid-morning snacks and coffee, lunch, afternoon snacks and a variety of assorted beverages
Two-year membership to the Scrum Alliance, a $50 value
A hard copy of the course materials
Our family-run business is 90% referral based, so quality is very important. We are proud to offer a no-questions-asked full money-back guarantee. Simply contact us within 30 days of your training completion date for a full refund of your course registration fee, no questions asked.
Cancellations and Refund Policy
Sometimes things come up, we understand that. If you need to cancel your course, you have two options
If the course start time is 14 days or more, you may apply your course registration fee towards another upcoming class for use within one year of the original class date. If we do not offer another course in that time, a full refund will be given minus any applicable fees.
You may request a full refund if it is within 14 days of the course start date
For cancellations that are within the 14-day start time of the course and a full refund is requested, a $200 fee will be applied to partially cover committed expenses.