Certified Scrum Master with Mountain Goat Software Training — Live & Online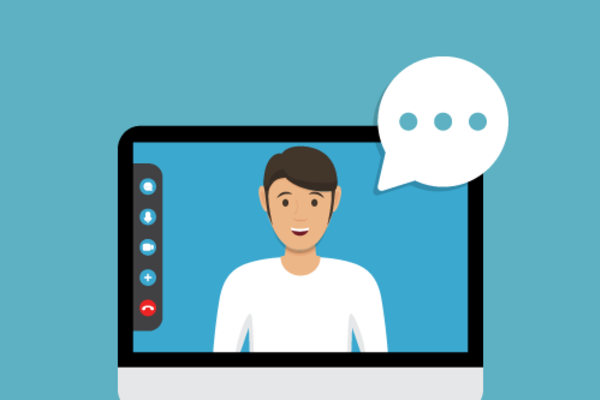 Daily Live Class Attendance
During these sessions, there will be live discussions and group exercises facilitated by your instructor via Zoom. Zoom is an easy to use online meeting and video conferencing software and you'll receive full instructions about how to join your online class after you register.
Daily Self-Study about ~3 Total Hours of Videos
Before each live class, you will receive some videos to watch for that specific class. You will need to watch those videos before you attend the live class so you are prepared to discuss them.
The course format consists of multiple lecture topics, group exercises, and group discussion. Ample time will be devoted to the analysis of the "real-world" industry experiences of the Scrum Master Course instructor based on case study examples and his experience managing Agile projects and coaching Scrum teams.
CSM Exam Fee and Scrum Alliance Membership Included
At the end of this course, successful participants will be eligible to take the Scrum Alliance Certified Scrum Master exam, a multiple-choice online test that starts you on your journey to a successful transformation. Additionally, you will receive a complimentary two-year membership to the Scrum Alliance, which provides you discounts to Scrum Gatherings, allows you access to member-only content such as past Gathering videos, and more.
Course Outline
Overview of Agile - Gain a deep understanding of how the Agile Manifesto came about, when and when not to use agile methods and what it means to be an agile team.
Roles in Scrum - What is the job of the Scrum Master? How about the Product Owner and the Team? Learn deep insights into these roles and how they work collaboratively together.
The Impacts of Multitasking - We take a journey through the world of multitasking to really understand the negative impacts it brings to teams.
The Product Backlog - The Product Backlog is the key to any successful Scrum team. We will explore what comprises a good Product Backlog, techniques for managing it and what happens when it goes unattended.
Sprinting - In this part of the course, we dive deep into the components of a well assembled Sprint Backlog, what it really means to be done, abnormal terminations and how to decide on Sprint length.
Release Planning - Release planning is a core component of good project management. This does not change with Scrum. We will explore how to build a release plan and estimate when the work will be delivered.
Scaling Scrum to the Enterprise - Not all teams are in the same office, let alone the same building. We will look at how companies have successfully scaled Scrum to work in the enterprise.
Upcoming classes
Our Certified Scrum Master Training with Mountain Goat Software combines two industry leaders, Mike Cohn and Mitch Lacey. This class, through our partner Mountain Goat Software, is a two-day course which introduces the concepts of Agile project leadership using the Scrum methodology. This course will teach students how to plan and run Sprint Planning Meetings, daily Scrum Meetings, Sprint Reviews, Sprint Retrospectives and more.
Upcoming Courses
How it Works
I had the good fortune of taking Mitch's Scrum Master Certification class taught through Solutions IQ. Mitch's class was great, slightly unorthodox (which made it more interesting) and taught the core materials so well that as soon I got to work the next day I was easily able to do the following: - Teach the baseline concepts to my team so that they could digest the value of scrum - Implement a consistent methodology - Track requirements, progress, and trendsI will be taking Mitch's Product Owner training as well so that I can become more fluent in obtaining, writing, tracking and communicating stakeholder requirements.
I had the pleasure of taking Mitch's 2-day Certified ScrumMaster course. Mitch is a very energetic and motivated teacher. He has a very nice way of approaching the course material, and he makes it accessible for everyone. He's very good at adjusting the pace and the structure of the course so that participants all feel comfortable. He has many insightful experiences that he shares with great enthusiasm.I'd most certainly recommend Mitch Lacey to anyone considering taking on the CSM course, and he gets my highest regards.
Mitch provided a very instructive and creative Scrum Training to me. I have gained a lot of different insights into agile project management and now I am able to bring this fresh skillset into my daily practice. Mitch's approach of teaching Scrum is very creative and he really has a huge experience in project- and program managmenet. Thanks again for your instructive training, much appreciated.
Mitch is a really good instructor. He can set the pace with the class so he won't go too fast or too slow. He knows almost everything about SCRUM (no one ever knows everything, that's why I write "almost"). If you want to have training in Agile methodologies (and you want to have really good classes), Mitch is the guy to get.
Upcoming Courses
No classes at this time