Certified Scrum Master Training — Live & Online
Our Certified Scrum Master Training introduces the concepts of Agile project leadership using the Scrum methodology. You will leave our training with a deep understanding the core values and principles of Scrum and Agile, the roles in Scrum, how to plan and run Sprint Planning meetings, Daily Scrum meetings, Sprint Reviews, Sprint Retrospectives, and more.
Upcoming Courses
How it Works
Our Scrum Alliance Certified Scrum Training provides you the best of our live Certified Scrum Master and Certified Scrum Product Owner classes in an interactive, engaging online format.
Our training classes are structured to maximize learning while offering time for deeper issues that are often overlooked in other training options.
Live and engaging discussions and team exercises utilizing Zoom, Mural and Mentimeter.

About three hours of recorded video to watch before the course, allowing for intactive and engaging live sessions, free of put-you-to-sleep lecture

Concise, three-to-seven question quizzes after each video module to help you retain what you've learned.
At course completion, you will be prepared to take the Scrum Alliance Certified Scrum Master exam. Upon passing, you'll be a Scrum Alliance CSM.
What You Get
All testing and certification fees are covered in our training cost. There are no hidden fees or surprises with our training options.
Continued (lifetime) access to the online training materials. You can come back anytime for a quick refresher.
You'll get an electronic copy of the course slides, plus the outputs of all exercises, allowing you to refer to expanded learning materials for years to come.
We offer Alumni only events, such as Lean Coffee, Ask Me Anything sessions, and more. Your continued education is part of all of our live and online classes.
Each live and online Scrum class offers quizzes to help reinforce what you've learned in the videos and to track your progress.
The Scrum Field Guide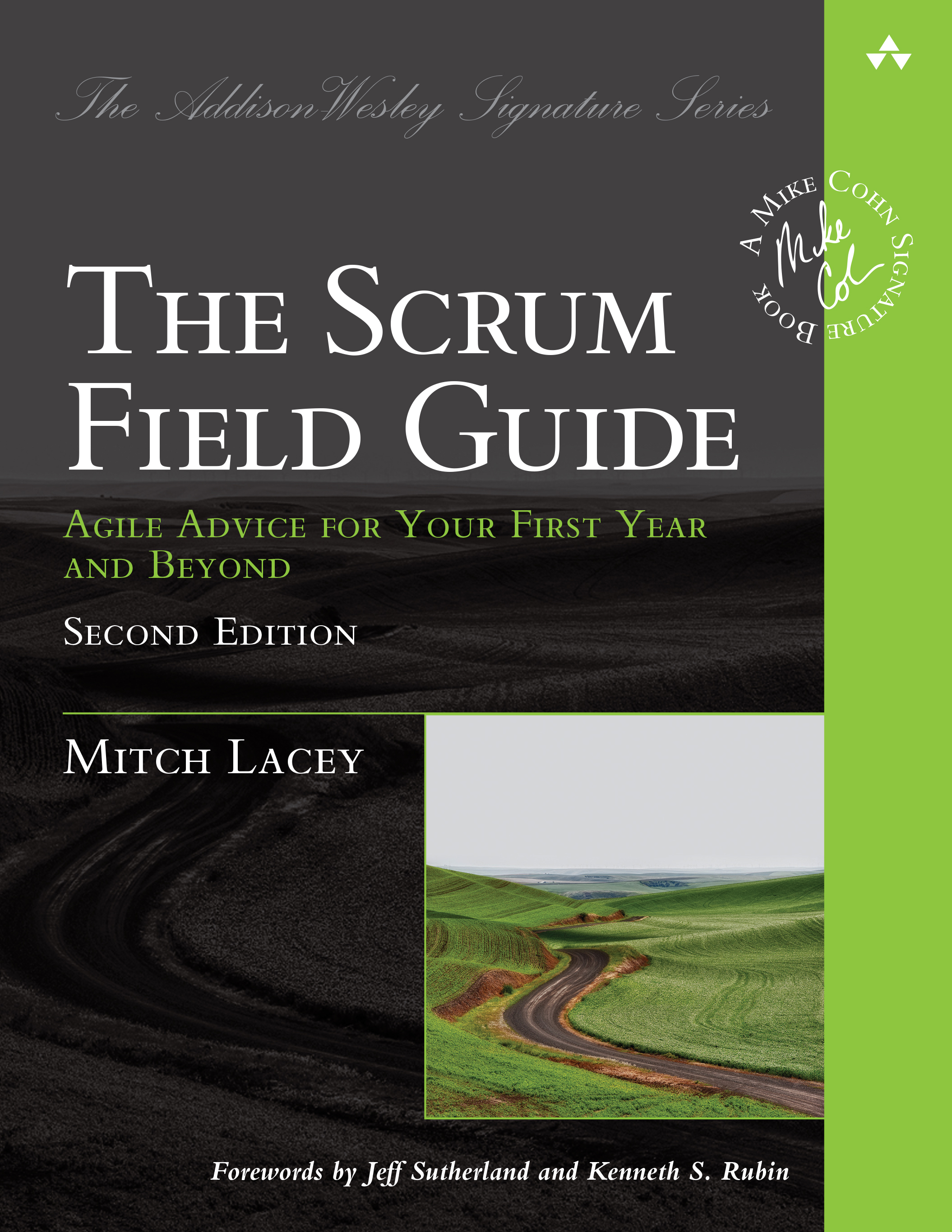 Public class attendees will receive a complimentary copy of The Scrum Field Guide, Agile Advice for Your First Year and Beyond, voted One of the best Agile Software Development books of all time" by BookAuthority.
This guide will give you the skills and confidence needed to deploy Scrum, resulting in high-performing teams and satisfied customers.
As part of the renowned Mike Cohn Signature Series on agile development, this pragmatic guide addresses everything from establishing roles and priorities to determining team velocity, setting sprint length, and conducting customer reviews.
Course Outline
Foundations of Scrum and Agile – You will learn about the core of Agile and Scrum - principles and values - and how they guide and shape Scrum teams and agile organizations.

Roles in Scrum – We will explore what it means to be a great Scrum Master, Product Owner and Developer on a Scrum team. You will learn deep insights into these roles and how they work collaboratively together.

User Stories – You will learn, and practice, what makes a good user story. We'll cover various story sizes (epic / theme / story) and how tasks fit in the picture. We'll practice writing and critique our best and not-so-best work.

Story Points & Estimation – Estimation is challenging. Throw in story points and it gets more confusing. You'll learn what a story point is, plus we'll look at two estimation methods, affinity estimation & planning poker.

The Product Backlog – The Product Backlog is the key to any successful Scrum team. We will explore what comprises a good Product Backlog, techniques for managing it and what happens when it goes unattended.

Sprinting – In this part of the course, we dive deep into the components of a well assembled Sprint Backlog, what it really means to be done, abnormal terminations and how to decide on Sprint length.

Release Planning – Release planning is a core component of good project management. This does not change with Scrum. We will explore how to build a release plan and estimate when the work will be delivered.

Scaling Scrum to the Enterprise – Not all teams are in the same office, let alone the same building. We will look at how companies have successfully scaled Scrum to work in the enterprise
Customer Testimonials
This week I returned to the classroom to renew my ScrumMaster skills. Mitch's class was fun, well organized, and information-packed. Mitch was energetic and pragmatic, engaging the class and providing examples grounded in the real world and his experience. It worked well for both seasoned Agilists and for the newbies. I'd recommend his classes to anyone.
Mitch shows deep knowledge, respect, focus, commitment and best of all: provides great value while entertaining and involving his audience. It's easy to learn and remember his insights because he knows what he talks about. Scrum Training with Mitch means great value, great practical advices, and big fun.
I had the opportunity to attend the scrum product owner and estimation training delivered by Mitch. It was time well invested. The three day class was packed with knowledge sharing and group activities. Mitch demonstrated his in-depth knowledge in the area, coupled with his experience in the software industry. He was able to quickly adapt and tailor his material with examples based on our needs. I left the classroom satisfied and I am now ready to apply what I learned. Highly recommend Mitch to anyone who is interested in scrum training.
had the pleasure of attending the Certified Scrum Product Owner course with Mitch in Lisbon. 2 immersive and rich days that gave good insights with plenty of real life examples. Mitch is a clear communicator with a complete and real knowledge of SCRUM, making possible a quality, personal and fast pace Certification.
What It's Like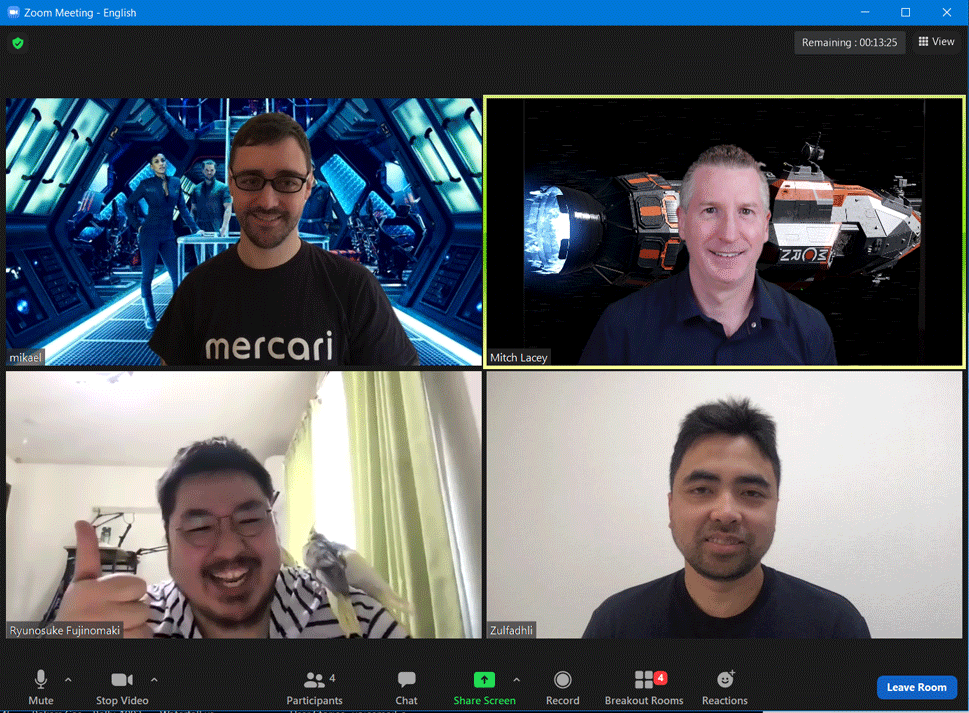 In short, our Scrum training classes are fun! You will be engaged in a way that will make you forget you're on a video call and think you're in the room with everyone else.
Our training classes are structured to maximize learning while offering time for deeper issues that are often overlooked in other training options.
PDU and SEU Credits
You can receive

15 PMI PDUs

for this course, which can be applied towards the 21 required to be a ACT, or to maintain any other PMI certification.

This course counts as

16 SEUs

(

Scrum Educational Units

) towards your CSP designation within the Scrum Alliance.
Upcoming Classes